Auction 157C
Modern Art

01. July 2021 at 3:00 PM MESZ CEST
---
Catalogue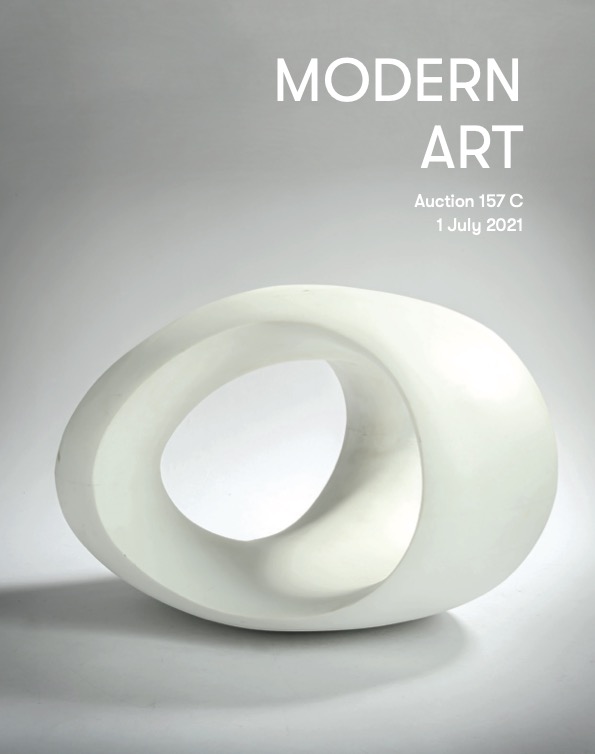 ---
In this year's Summer Auction of Modern and Contemporary Art, you can expect, among other works, colorful Pop Art pieces, contemporary objects by KAWS or Daniel Arsham, and an important porcelain collection.
Want some colorful accents? Summer has been long enough in coming, so get the splash of color you need in your home with our works of Pop Art. How about a painting by graffiti artist Angel Ortiz, called LA II? In his 'Lefty' from 2007 (estimate EUR 3,000 - 4,000), he combines bright sunny yellow with taggings of graffiti art. The result is a cheerful composition that allows you to bring a piece of street art to your home.
Our Contemporary Art offerings include some small 'companions' by US artist KAWS such as the Companion 'Boba Fett' from 2013 (estimated price 3.000 - 4.000 EUR), which may become a loyal fellow not only to fans of the Star Wars series.
An absolute highlight of our art auction is the porcelain collection from the estate of Walther Stürmer. The former head of the Rosenthal-Relief-Reihe and Goebel Galerie advised leading artists on how to make their works reproducible in porcelain in limited editions. In the process, he worked with greats such as Henry Moore, Lucio Fontana and Victor Vasarely, helping them to create impressive objects with his technical and aesthetic know-how. Particularly noteworthy are Moore's 'Three Way Ring' from 1966 (estimate EUR 21,000 - 26,000) and the two 'Concetto spaziale - rondo' by Lucio Fontana (estimate EUR 7,000 - 8,000 each).
---
Right in the beginning we were already pleased with the highest hammer prices of this auction. The two 'Concetto spaziale - rondo' by Lucio Fontana (lots 612 and 613) fetched EUR 12,000 and EUR 14,000, respectively. Henry Moore's 'Three Way Ring' (lot 623) was sold for EUR 19,000 - the highest hammer price of our art auction of the first half of the year. Many other porcelain works from Walther Stürmer's estate went under the hammer and changed hands for pleasant prices. In contrast to the plain white porcelain works at the beginning of the auction stood the works by Niki de Saint Phalle, Andy Warhol, Mel Ramos and LA II. The 'Nana de Berlin' (lot 741) received EUR 6,000, the yellow eye-catcher by the artist LA II EUR 3,000. The poster 'The Rolling Stones - Love you Live' signed by Warhol and Mick Jagger was sold far above its estimate, and fetched EUR 3,200. The Collectors' Edition Arakis for Taschen Verlag (lot 639) also exceeded its estimate with a hammer price of EUR 1,200. Picasso's ceramic 'Visage' (lot 721) also received double its upper estimate, EUR 2,400.
Until 6 August 2021, you can still acquire further beautiful objects in our post-auction sale. We are already looking forward to the next auction of Modern and Contemporary Art on 9 December 2021.
---