Safe and convenient bidding
By means of our service 'Quittenbaum Live Bidding' you can follow the auction progress in real time on your computer, tablet or smartphone. If you want to bid live via our website, you must have a verified customer account and you must register in advance for the respective auction. For questions we are always at your disposal.
Registration – step by step
In the following video we will show you the registration process step by step.
On auction day – live bidding
In the following video we show you the detailed process of live bidding.
On the auction day, you can participate in the online auction via the respective auction page.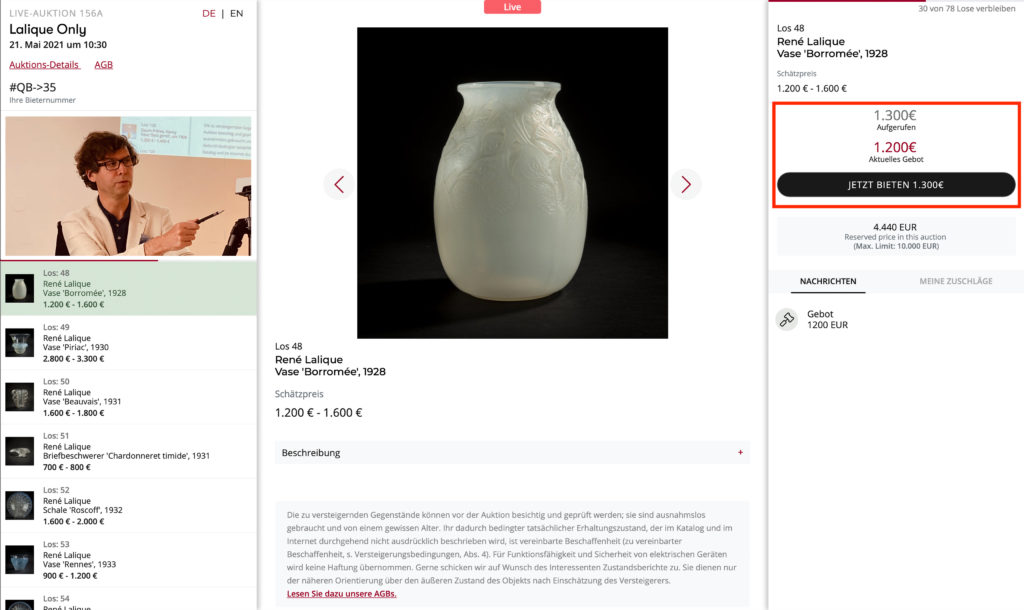 Bid Now
In the left column you can see a live video of the auction, as well as a list of all lots.
In the middle column, the current lot is shown.
In the right column you can see the asking price, as well as the current bid. If you want to bid on the object, click 'Bid now'.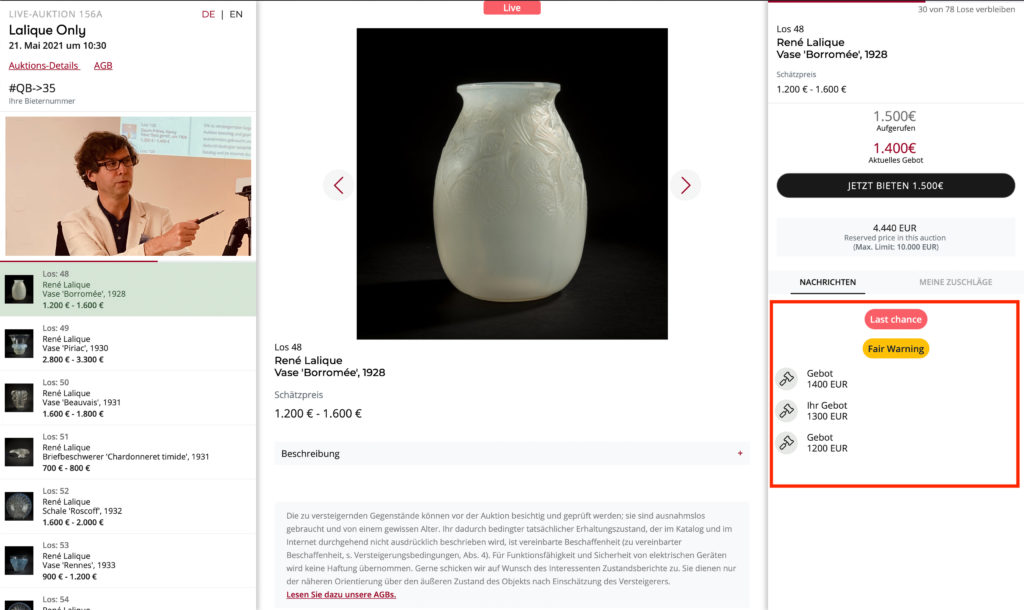 Last Chance
In the list of the right column you can see the bid history of the lot. When the lot is about to be knocked down, the 'Fair Warning' and 'Last Call' warnings appear.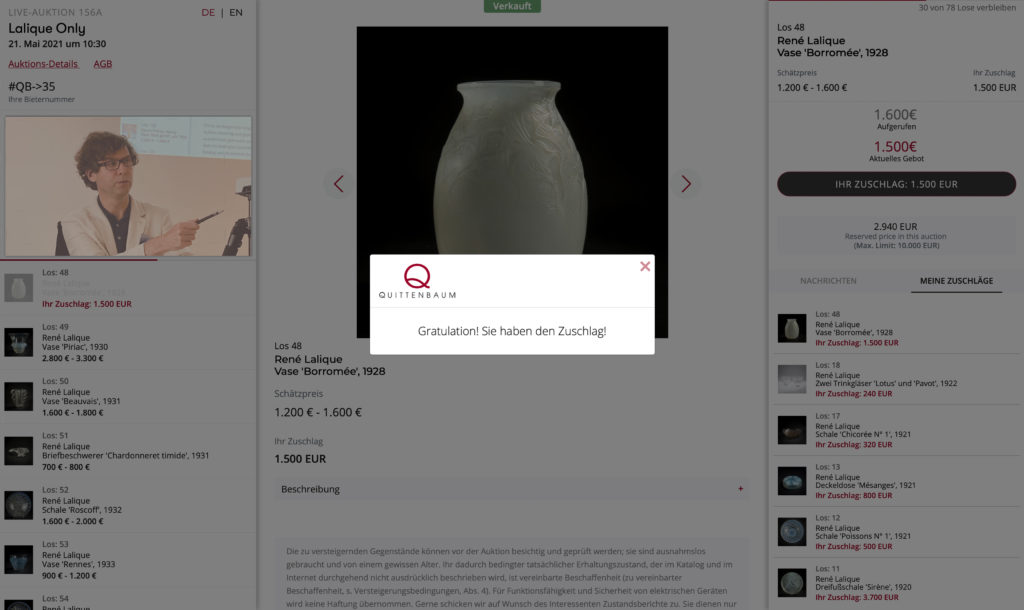 Hammer
If you are the highest bidder with your bid, you will be informed immediately upon acceptance of the bid.