Welcome to Quittenbaum Art Auctions – Your auction house in Munich
The 20th century is our specialty. We offer objects of Art Nouveau, Art Deco, designs from Bauhaus to contemporary, Murano glass, handicrafts, jewelry, artist's jewelry, photography, modern and contemporary art.
---
Current Auctions
---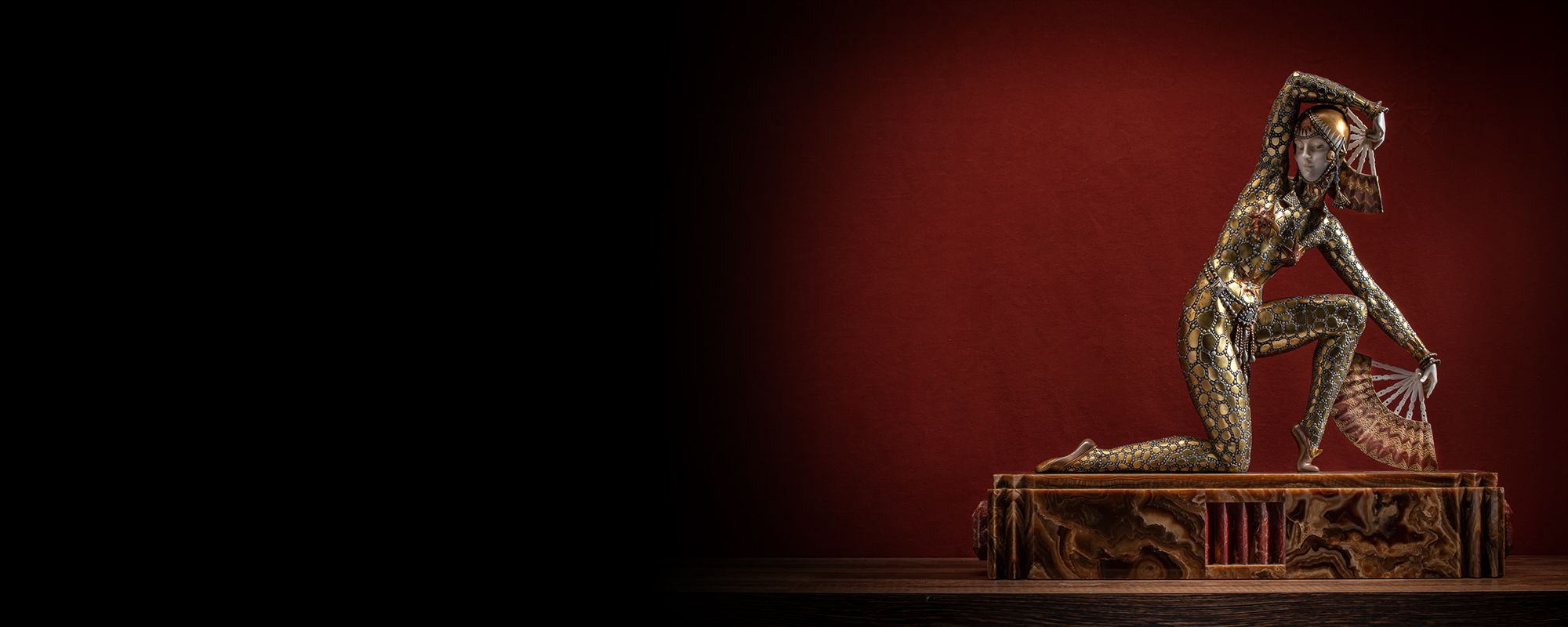 Demètre H. Chiparus
The native Romanian Chiparus was also inspired by the revue and delivers the main item of the auction. The rare "Danseuse au éventail", is a dancer in a skin-tight, detailed jersey, similar to that of the "Girls" from the same year. The fans are unfolded, one decoratively behind her head, the other standing up with a tip on the base.The figurine made of gilded bronze and carved ivory will be offered on 17 November.
Demètre H. Chiparus
'Danseuse au éventail', c. 1925
Estimate: 140,000 – 180,000 €
---
Sell with Quittenbaum
Get in touch with us. Our experts will tell you for which auction your art objects are eligible and what proceeds you can expect. Our estimates are free of charge.
Bid now
It has never been so easy to participate and bid in an auction. Hall bidding, bidding on the phone, submitting a written bid and online bidding via our own online bidding platform.
We come to you
Several times a year, our experts are on the road in Germany, Austria, Belgium, the Netherlands and Italy. Meet us during our consultation hours in selected hotels or on a visit at your premises.
---
Post auction sale
---