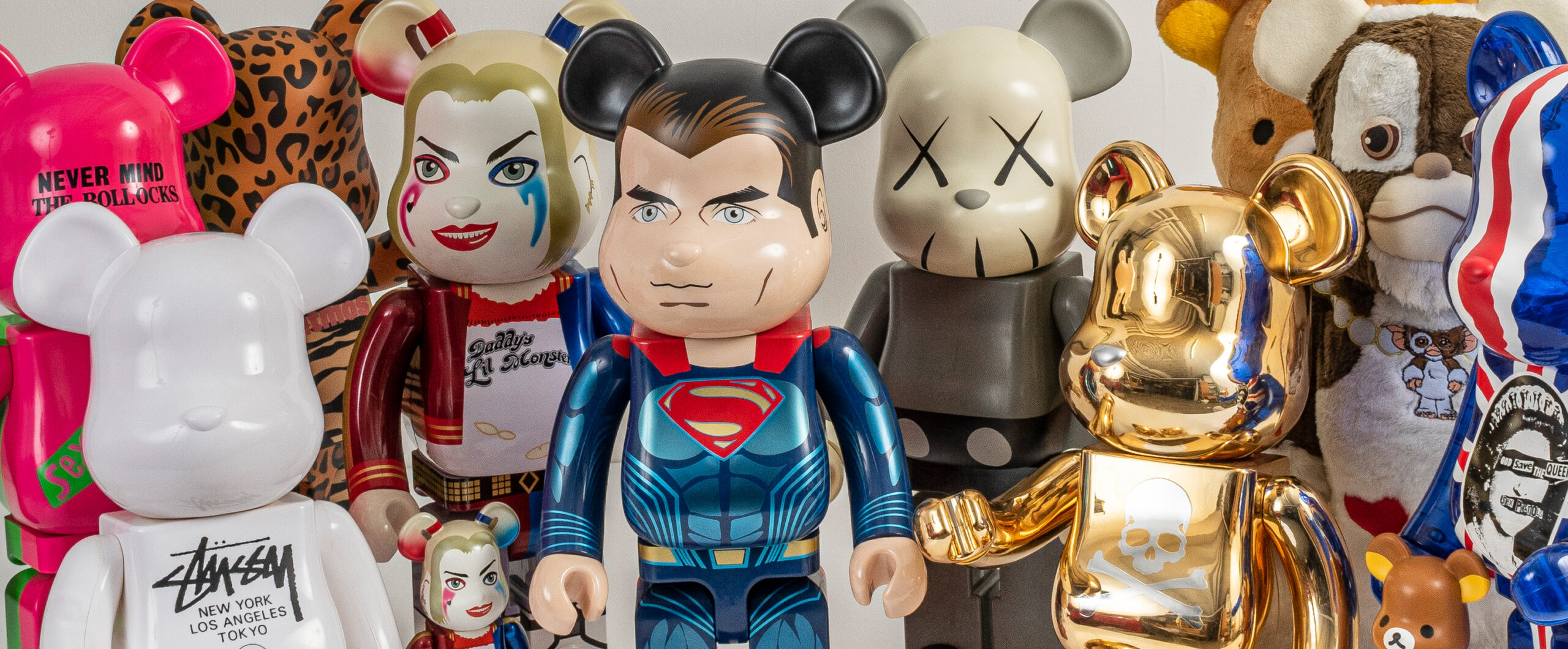 BE@RBRICKS
A whimsical private collection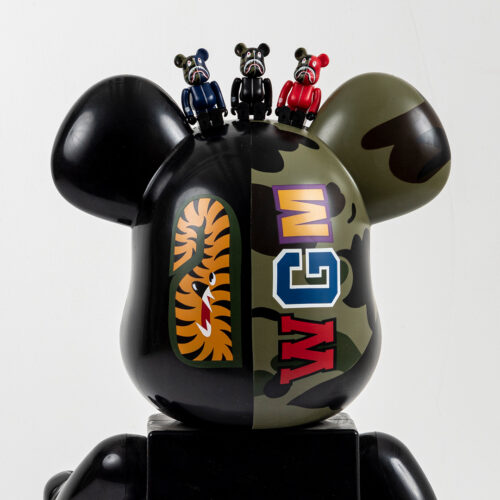 The Art Toys manufactured by Medicom Toy Incorporated since 1996 are not only produced in high quality, they are also limited in numbers and therefore popular collectibles. Probably the best known and most popular creations of the Japanese manufacturer are the Be@rbricks that take their name from the distinctive silhouette in the shape of a bear and were first distributed to the visitors at the World Character Convention 12 in Tokyo in 2001. The former giveaways were later sold in "blind boxes", meaning that the buyer only knew which bear he got after unpacking. Similarly, individual purchases have been possible from the range of materials such as plastic, metal or textile, up to this day.
Most of the bears can be adjusted at their joints and thus provide an even more lively impression. The collectibles are manufactured in six different sizes, which are given in percentages. The 7 cm tall bears are the most common (100%), the Be@rbricks in 1000% are about 70 cm tall and the rarest. Medicom Toy also has collaborated with designers and artists such as Vivienne Westwood, Andy Warhol or KAWS for its series of "Artist-Be@rbricks" and prints the bears with iconic motifs. In addition, the manufacturer takes up themes such as horror, science fiction or super heroes and, for example, creates Be@rbricks as Superman or Harley Quinn in collaboration with D.C. Comics. Thus, it could be claimed that there is a suitable Be@rbrick for every taste, which can be added to a personal collection.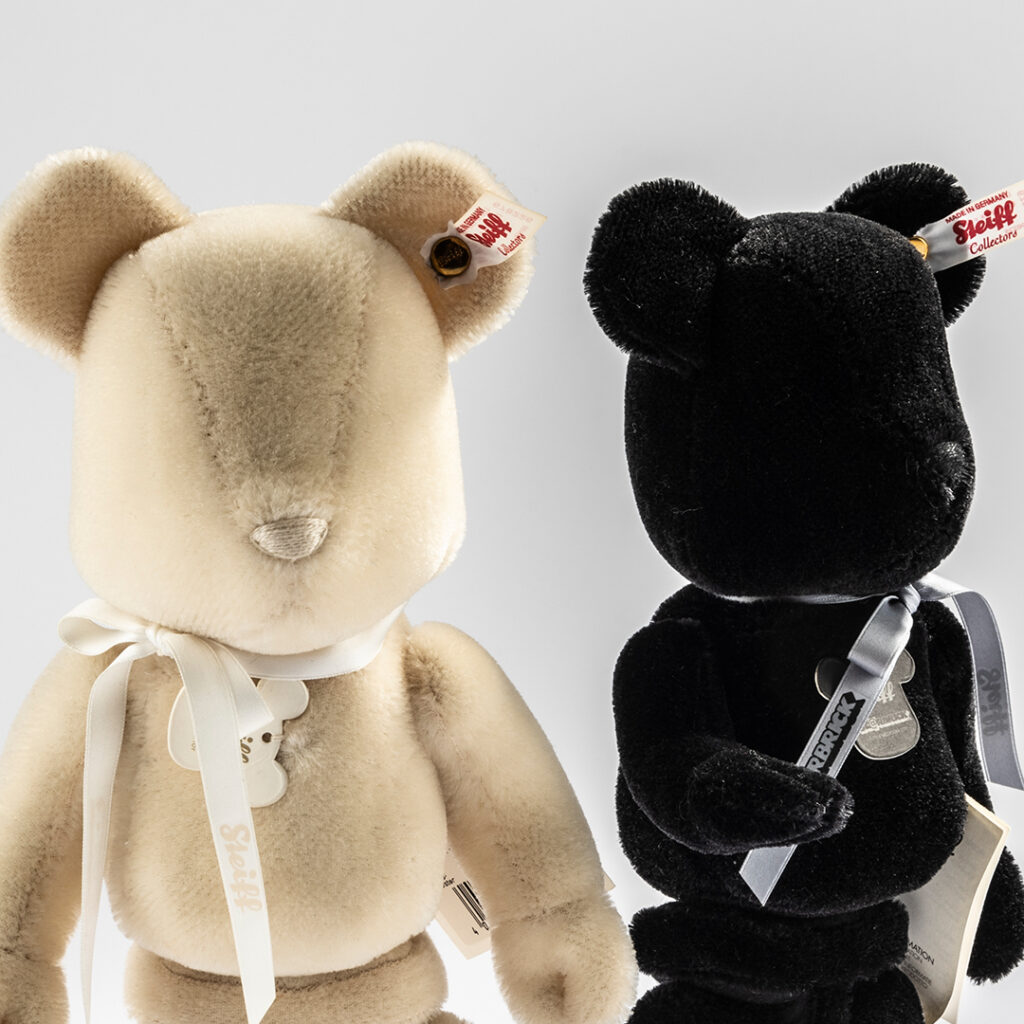 Which one is your favorite?
The total of 63 bears in the private collection offered at Quittenbaum in the various sizes are accompanied by a collector's display, a Fendi collector's set and two lots of two KAWS figures each. Now based in Munich, the collector began her passion for the cute figurines in 2006 while still living in America. She acquired some of the pieces in the New York branch of the art toy retailer "kidrobot", and ordered most of her companions in bear form via the same web store. A Japanese co-worker who shared her passion, helped her order especially rare Be@rbricks from Japan. After moving with her faithful companions, the collector continued to pursue the expansion of her collection from Germany. After over 16 years with the Be@rbricks, it was now time to part with some of the Be@rbricks and other figurines. Among her favorite treasures are the BE@RBRICK x QUOLOMO HELLO KITTY KUBRICK 400% from 2008 and the rare BE@RBRICK x Steiff White 400% and Steiff Black 400% set from 2016, which she went to great lengths to acquire.
We are pleased to offer you a colorful selection of the Be@rbricks in this year's summer auction of Modern and Contemporary Art. They now can also become your companions.