Auction 159A
Lalique Only

16. November 2021 at 3:00 PM MEZ CET
---
Catalogue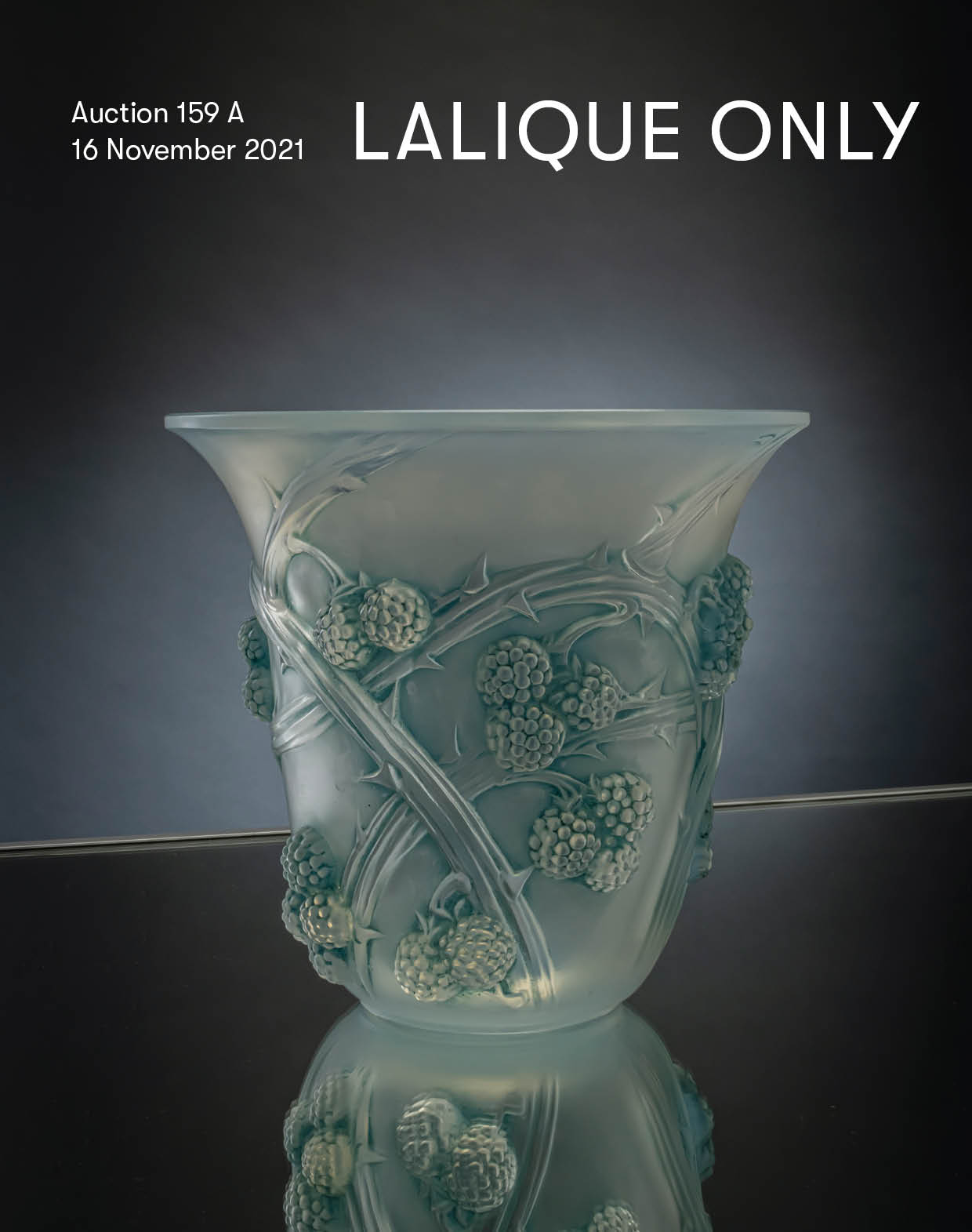 ---
On Tuesday we open our semi-annual Art Nouveau and Art Deco auctions with 'Lalique only'. The offer of over 70 glass objects, including vases, bowls and flacons, shows the decorative diversity of the Lalique manufactory.
René Lalique translated his impressions of flora and fauna into lively decorations that still delight collectors today with their timeless character. Lush blackberry branches entwine the 'Mûres' vase, a rare design estimated at € 3,800 to € 4,800. Fluffy sparrows cavort on the surface of the 'Saint François' vase (estimate € 2,000 - 2,500). The 'Plumes de Paon' bowl is adorned with stylized peacock feathers, while the decoration of the 'Herblay' vase is reminiscent of delicate ears of corn (estimate € 1,000 - 1,400 each).
Designs for flacons were part of the manufactory's repertoire early on. In 1907, René Lalique began designing his first models for the perfumer François Coty. We are pleased to offer an early version of the flacon 'Eau de Toilette' for an estimated price of € 500 to € 700 (signature before 1914).
All objects will be on display during our preview from November 11 to 15, 2021.
---