Auction 145B
Design

26. June 2019 at 5:00 PM
---
Catalogue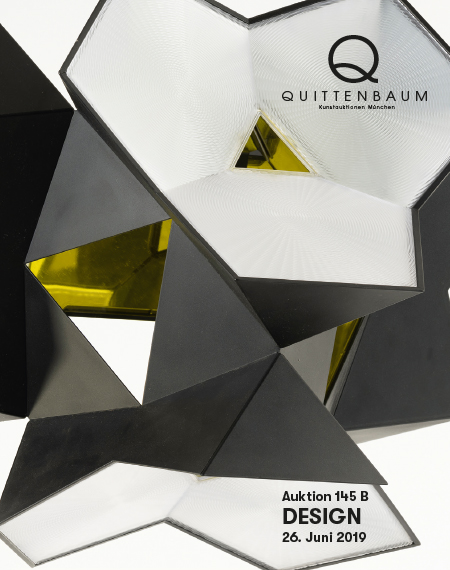 ---
Our second June auction, International Design, seamlessly followed the success of the previous day, with nearly every other lot finding a new owner.
All kinds of stunning seats, ranging from armchairs to couches and beyond, from decades of design history were quite popular, and often the subjects of exciting bidding wars. The royal blue armchair 'Peacock' from Dror Benshetrit, had a call price of 2,500 EUR. The price quickly doubled, and ultimately, a determined telephone bidder secured the beautiful piece for a price of 6,250 EUR. Frank Gehry's armchair 'Cross Check' (estimated price 900 - 1,200 EUR) had already caught the eyes of some visitors during the preview. This high level of interest led to the chair going to Italy for 4,250 EUR. The 'Safari' seating object of the Archizoom Associati group, which can comfortably fit 6 people, was bought for 10,000 EUR.
Among the top lots of the auction is the desk 'Diapason' by Marzio Cecchi (estimated price 8,000 - 10,000 EUR), which found a new owner in Switzerland for 10,625 EUR, and Serge Mouille's three-armed floor lamp (estimate 5,000 - 6,000 EUR), which, for 6,600 EUR, is remaining in Germany.
Furniture and lamps from well-known designers and architects are a worthwhile and lasting investment, as proven by this auction's results. The acquisition of a design classic also offers an added ecological value and gives the connoisseur's pieces a second life.
Unsold objects can still be purchased in the post-auction sale, which lasts until July 26th.
---