Auction 159D
Bead Fever Part II. Beaded Bags and Beadwork from a German Private Collection

18. November 2021 at 3:00 PM MEZ CET
---
Catalogue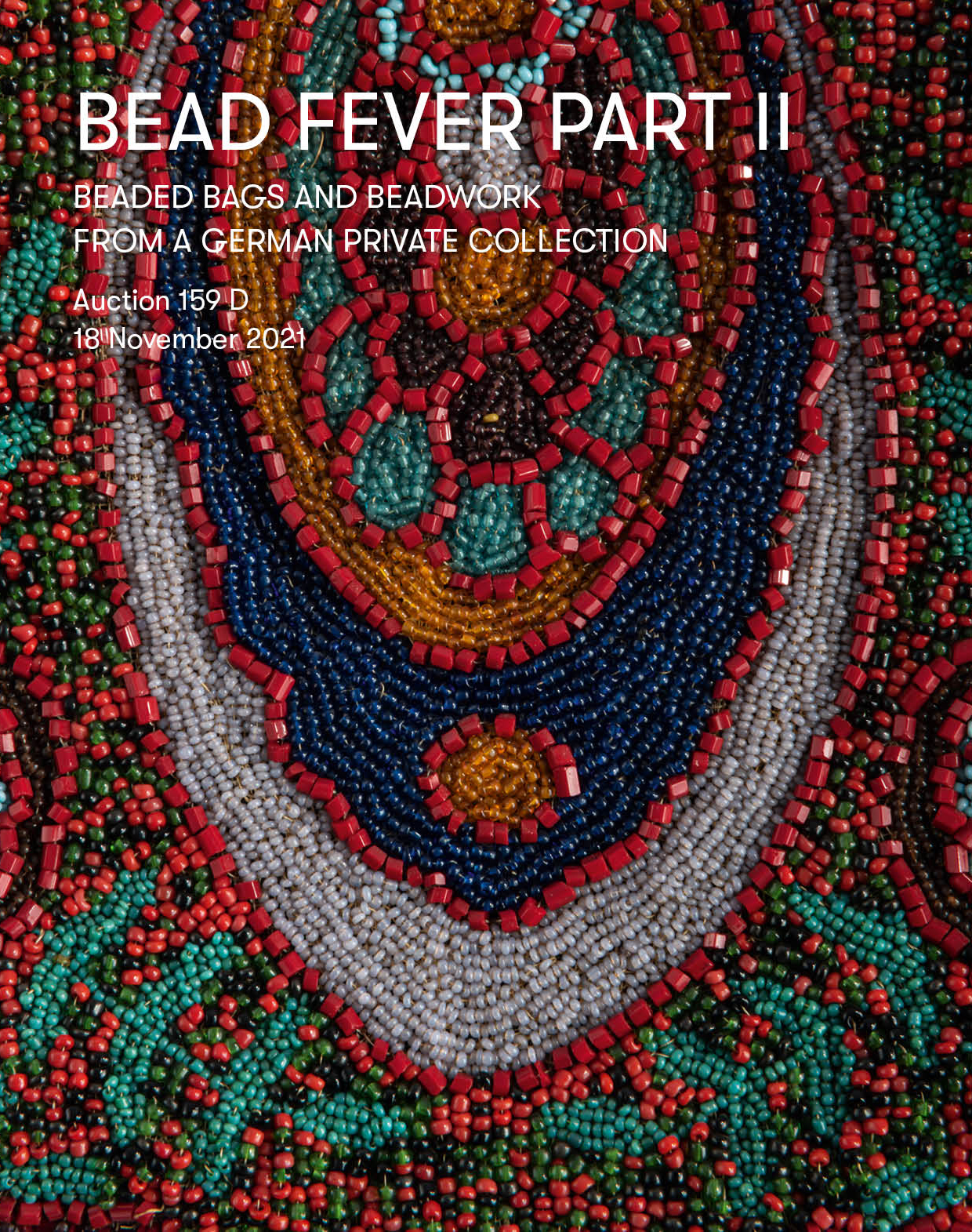 ---
In the auction on November 18, we offer the second part of a comprehensive private collection of beaded bags and a wide variety of beaded objects.
The collection of an art historian focused on beaded bags and beaded pouches of the 19th and 20th centuries, as well as on a wide variety of beadwork such as notebooks and cigar cases.
We start the auction with predominantly pouches and tobacco bags of the 19th century, showing hunting scenes but also other landscape depictions, as well as flowers, probably the most popular motif. The 20th century is also richly represented with bags and pouches with classic Art Nouveau patterns and steel beaded handbags of the 1920s that do honor to the Golden 20s.
Among the selection of this auction are once again beautiful pieces from Schwäbisch Gmünd and Göppingen, mostly made by women in homework. Among them is the beaded bag 'Glöcklestasche', which was one of the most popular and successful motifs of the Swabian beaded bag industry, as well as a beaded bag with a garland of flowers, which can be attributed to the maker Hedwig Wortsmann in Göppingen.
Finally, a diverse selection of bead pictures and cases, as well as unusual objects such as a mouthpiece, are offered.
---