Auction 137C
Murano Glass

22. February 2018 at 3:00 PM MEZ CET
---
Catalogue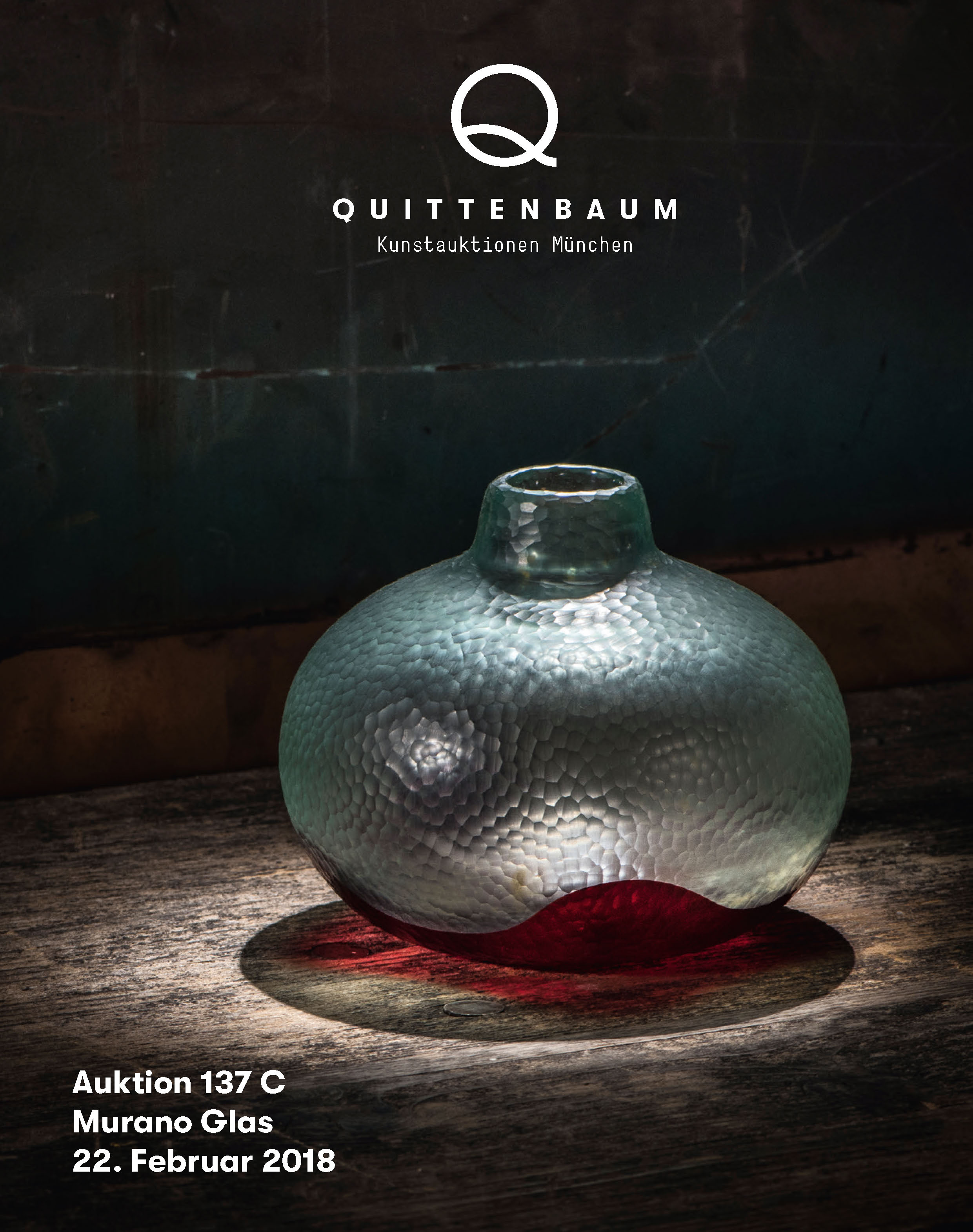 ---
Many a hammer went down in favour of several collectors from Munich, Berlin and the United States. New York-based dealers bought extensively. Quittenbaum is very pleased with a knock-down rate of 55% per lots, and a price increase of 90% per sum.
Carlo Scarpa's 'Battuto bicolore' vase was the most expensive piece of the auction, having received almost €15,000. The small vase with cut surface on red/green ground was sold to a New York-based collector. Ercole Barovier's 'Oriente', 'Tessere ambra' and 'Intarsio' vases followed with €13,000 each. Barovier's 'Crepuscolo' vase more than quadrupled its reserve price with a sum of €8,500. A 'Sommerso' vase by Flavio Poli experienced the highest price increase, the rare colour combination in yellow and orange was called up at €250 and received €3,600 in the end.
Roberto Sebastiàn Matta's sculpture, made by the legendary Fucina degli Angeli, went into an American collection for €9,000. Anzolo Fuga's work was popular as well, most pieces went for €4,000 – 5,000.
We are already looking forward to receiving your consignments for our next Murano sale in October.
Find further nice pieces online at our homepage
Post auction sale ends on March 23.
---