Auction 134C
Murano Glass

12. October 2017 at 3:00 PM MEZ CET
---
Catalogue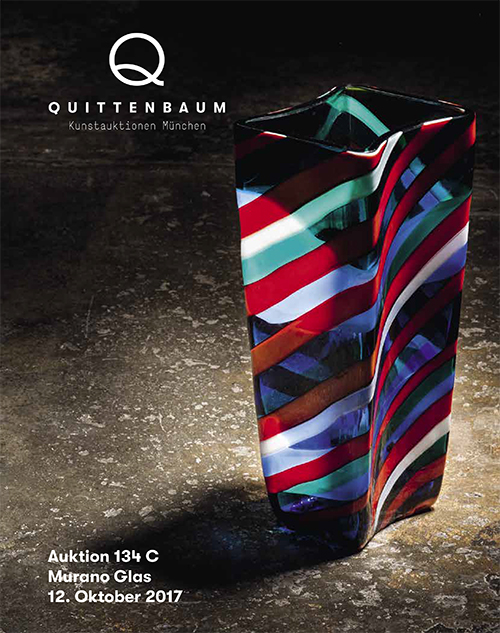 ---
Report on 134C 'Murano Glass' – 12 October 2017
Exquisite prices for exquisite Murano Glass objects.
Once more the auction succeeded in convincing bidders with extraordinary objects. Especially the 'Scozzese' vase by Fulvio Bianconi created suspense on the auction floor, more than doubling its estimate. It finally received €50,000.
Moreover, the unicum 'Pezzati' vase by Ercole Barovier sprang a surprise. Called up at €1,000, the bids went up and up until the hammer fell at €24,000 in the end.
Purchase unsold lots in the post-auction sale until 3 November.
---