Auction 146A
Danese Milano & more - Italian Design from a German collection

24. September 2019 at 3:00 PM MESZ CEST
---
Catalogue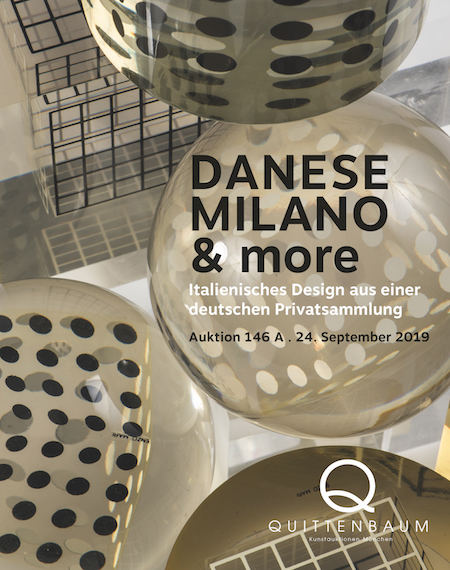 ---
Quittenbaum Art Auctions is pleased about a sales quota of 90%.
Numerous bidders in the room, on the phones and on the online platforms fought for the rare on the market art editions by Enzo Mari. The 'Sedici Variazioni' and 'Alternato Ambiguo' multiples, which were produced in 1965-68, each in a limited edition of 50 pieces, received hammer prices of € 2,700 and € 2,200.
Particularly popular were the two porcelain vases from the series Samos. 'Model W' climbed to € 5,000, while for 'Model V' the hammer fell at € 5,400. The fruit baskets 'Adal' and 'Atollo' made of black PVC also achieved top prices. 'Adal' was sold for € 1,800 and 'Atollo' was sold for € 2,300 to a German collection.
The PVC vases Bambù and 'Trifoglio', inspired by botanical and architectural motifs, all managed to double their estimated prices.
We look forward to receiving consignments for this coveted collectors theme. Contact: claudia.quittenbaum@quittenbaum.de
---