Auction 137B
Design

21. February 2018 at 3:00 PM MEZ CET
---
Catalogue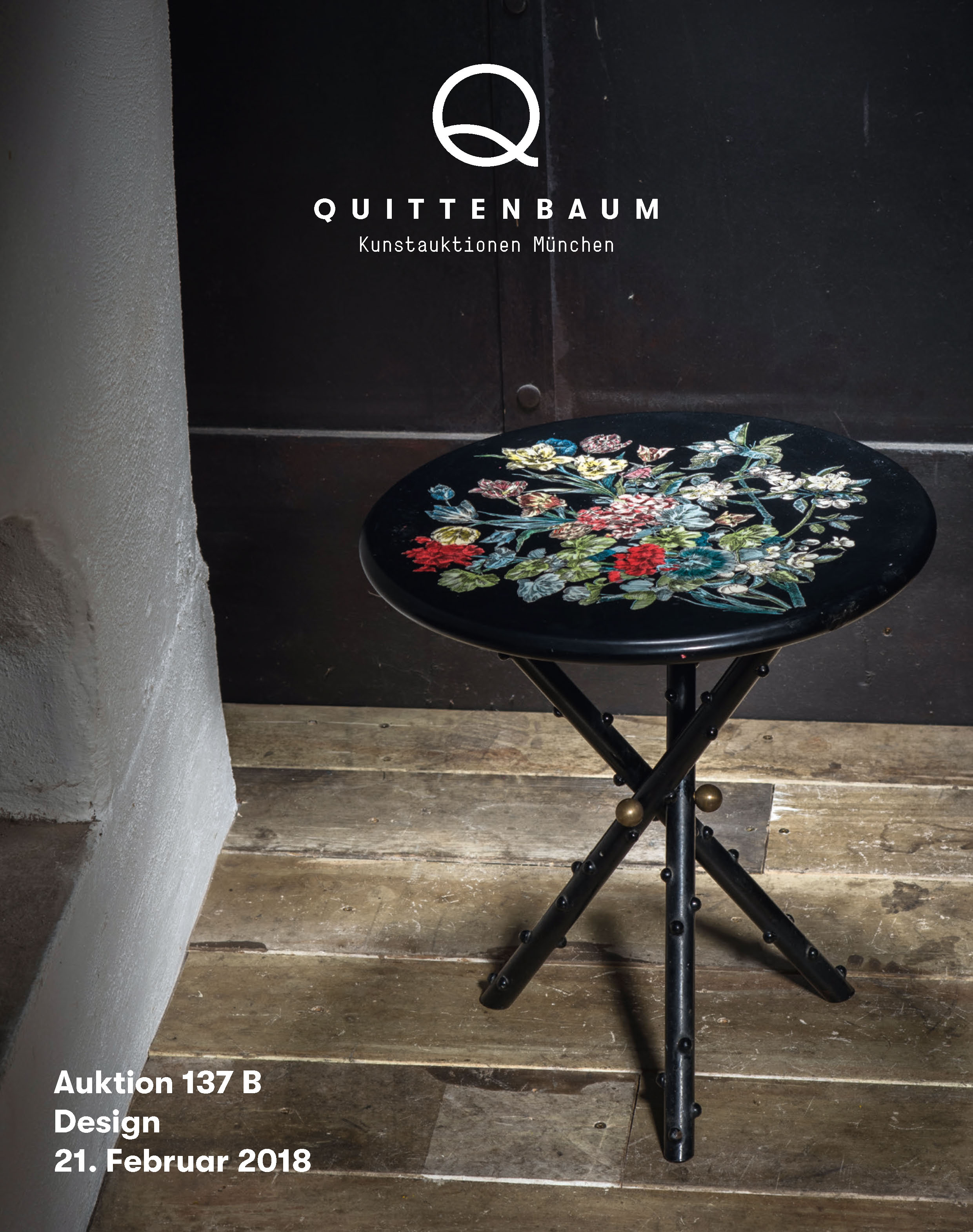 ---
Longing for Italy
International Design seems to be very popular this spring. Especially the Italian Design excelled in Wednesday's auction. Works by Gino Sarfatti, Ettore Sottsass and Piero Fornasetti were as coveted as were unknown creations, all fervently battled over.
The three lots of sconces by Sarfatti were successfully sold, his four '262b' wall-/ceiling lights from the year 1961 even had their price increased from €2,000 up to €3,200 (lot 489). Ettore Sottsass' pottery designs all realised good prices, but it was his 'Callimaco' floor lamp that received the highest knock-down. Having been called up for a moderate €500, it is now part of a Swiss collection for €2,100 after a fervent bidding war (lot 563). Piero Fornasetti's whimsical pieces are as popular as ever, over half of the selection could be sold. The surprise of the afternoon, though, were the 'Atollo' fruit bowl by Enzo Mari, 1965, going up from €600 to €1,400 (lot 365) and a comfy chair of brown leather that could not be attributed to any designer yet. It also went from €600 to €1,700 (lot 422).
The absolute highlight of the American design section was Vladimir Kagan's rocking chair with ottoman from the year 1955. Here, too, a bidding war ensued that made the price soar from a moderate €2,000 to €7,000 (lot 344).
For the German design, the set of eight 'Brno' armchairs by Ludwig Mies van der Rohe, executed by Knoll International, must be mentioned. The set was bought, in the end, by a New York-based gallery for €3,600 (lot 225).
Find further nice pieces online at our homepage
Post auction sale ends on March 23.  
---