Auction 154B
Studio Jewelry

09. December 2020 at 3:00 PM MESZ CEST
---
Catalogue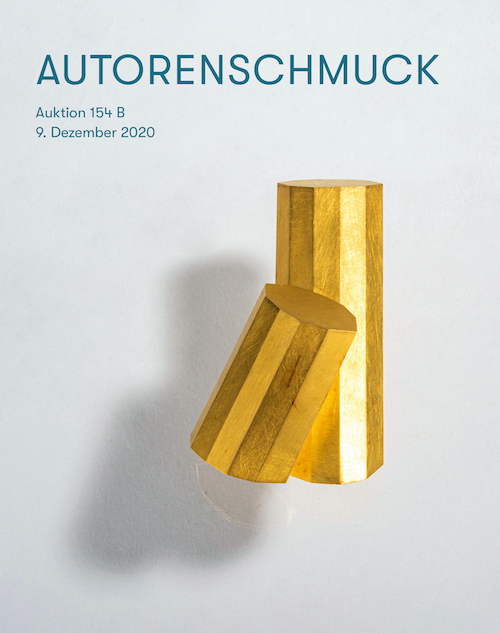 ---
From fine gold jewellery to playful works made of plastic – once again this year, the author's jewellery auction in December is offering an exciting international assortment that should appeal to both jewellery and art lovers.
German goldsmiths such as Klaus Ullrich, Jens-Rüdiger Lorenzen or Jörn Peter Haut are again in the focus of the selection. This year we dedicate a full chapter to the Duisburg gold and silversmith Claus Pohl (*1932), whose work is mainly known in northern Germany. Born in Hamburg, he is represented with eighteen works from an impressive private collection that reflects over 30 years of his work. The artist often integrates unusual finds into his works, such as antique faience, coins or even computer circuit boards, and breathes new life into them.
Looking to Italy, we are particularly pleased to offer a small collection with pieces by Annamaria Zanella and Renzo Pasquale, two important protagonists of the contemporary jewellery scene. Zanella in particular, who finds her inspiration in the Italian 'Arte Povera' movement, has enjoyed great attention in recent years and has received several awards for her poetic work.
We'll present the diverse selection as part of our preview and will be happy to welcome you by appointment.
---