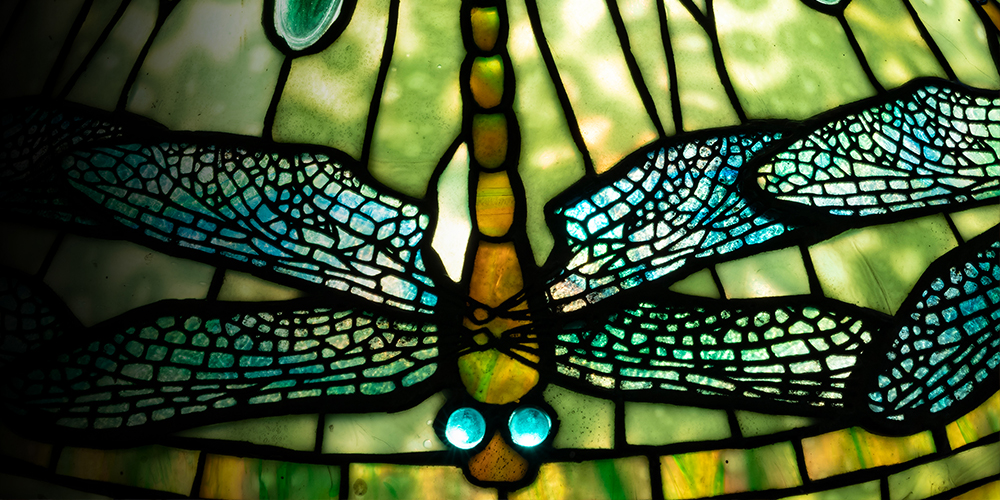 The Dragonfly in Art Nouveau
At the end of the century before last, many artists found their ideals in flora and fauna. A special meaning, also under the influence of Japonism and Symbolism, came to butterflies, which were considered a symbol of beauty and transience of existence. In contrast to this stood the "deceptive and dangerous beauty" of the carnivorous dragonfly.
The insect with its long, flexible body in iridescent colors and four long, transparent wings inspired poems and compositions and served as decoration on various objects. The depiction ranged from delicate enamel colors on glass vases, in pâte-sur-pâte on porcelain to marquetry or even carvings.

We are very pleased to bring you several different representations of the insect.
It begins with a flacon by Emile Gallé, where you can literally hear the whirring of the swarm of dragonflies flying around. The universal artist repeated the motif on some of his pieces of furniture, such as the music cabinet with a swamp landscape and four flying dragonflies in marquetry. In addition, the cupboard is crowned by two open-work dragonflies facing each other. The side table for the World Exhibition in Paris in 1900 is also impressive, with three dragonflies acting as carved caryatids.

Clara Driscoll, the main designer at Tiffany Studios, on the other hand, decorated the shade of her 'Dragonfly' table light from 1899 in a static-ornamental manner with no less than seven of the insects with spread wings in multicolored lead glass.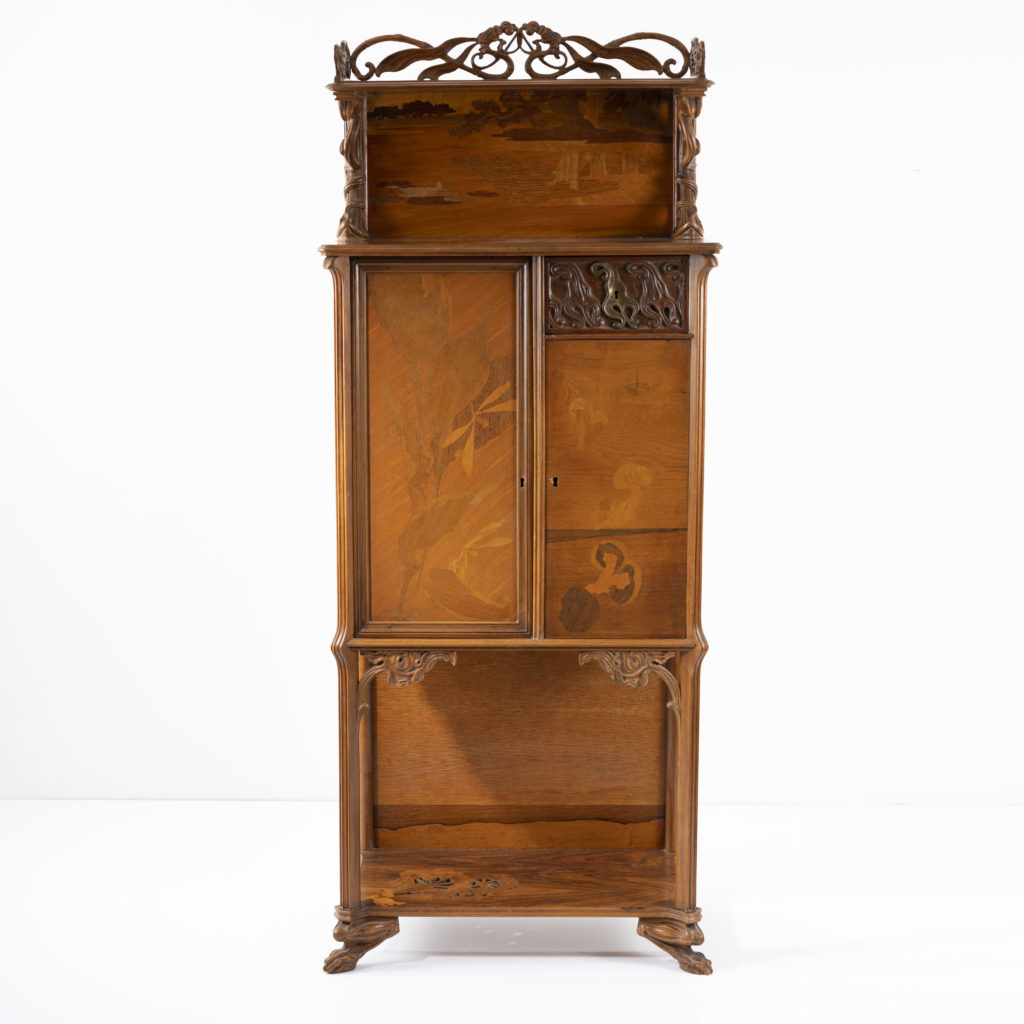 Emile Gallé, Nancy Music cabinet 'Paysage Lacustre et Libellules', c. 1900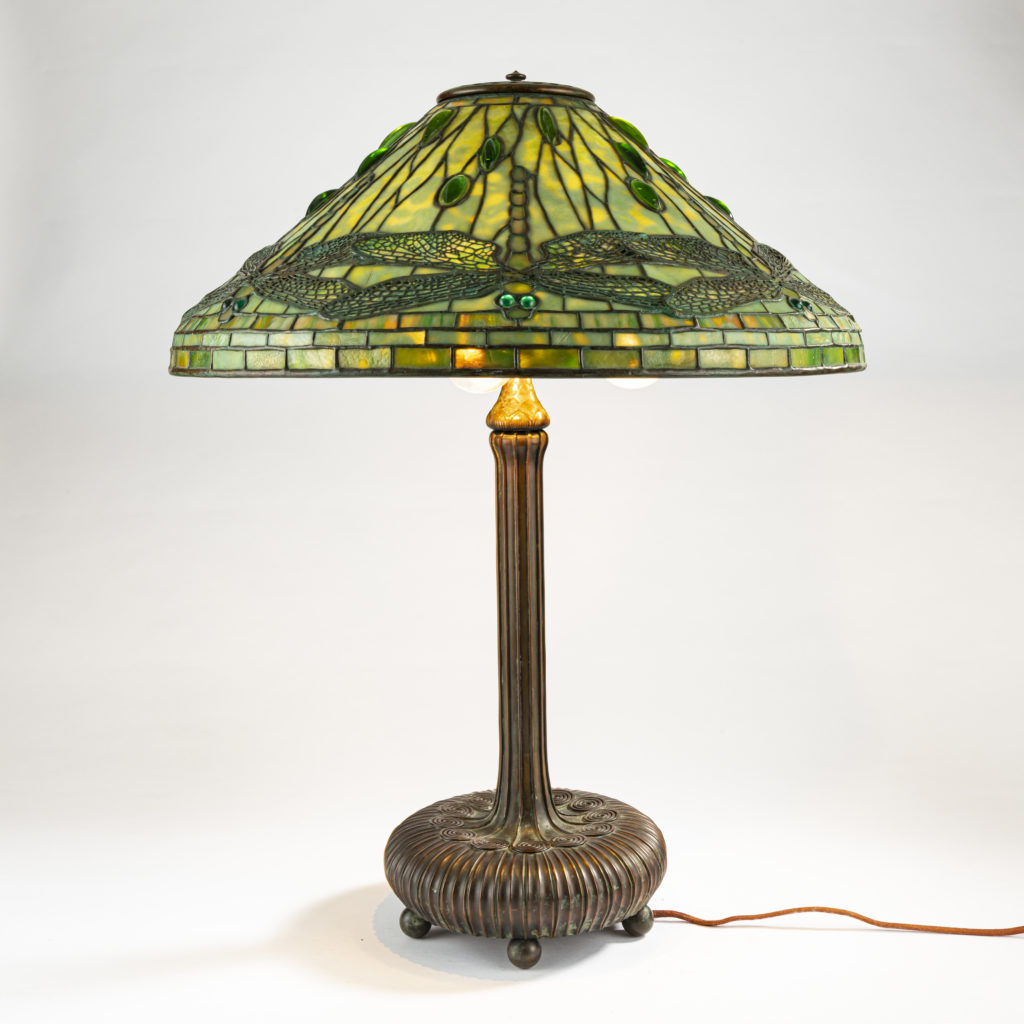 Tiffany Studios, New York 'Dragonfly' table lamp, 1899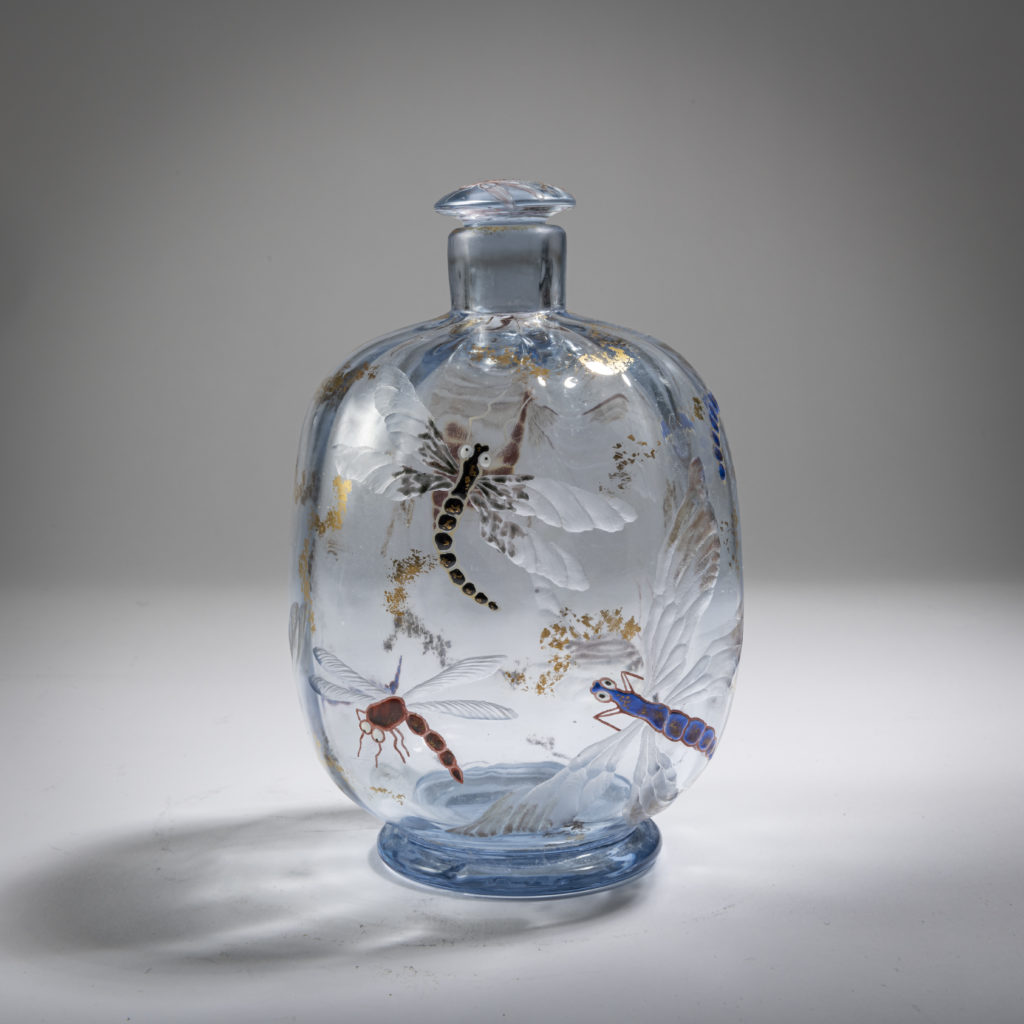 Emile Gallé, Nancy 'Libellules' flacon, c. 1884-89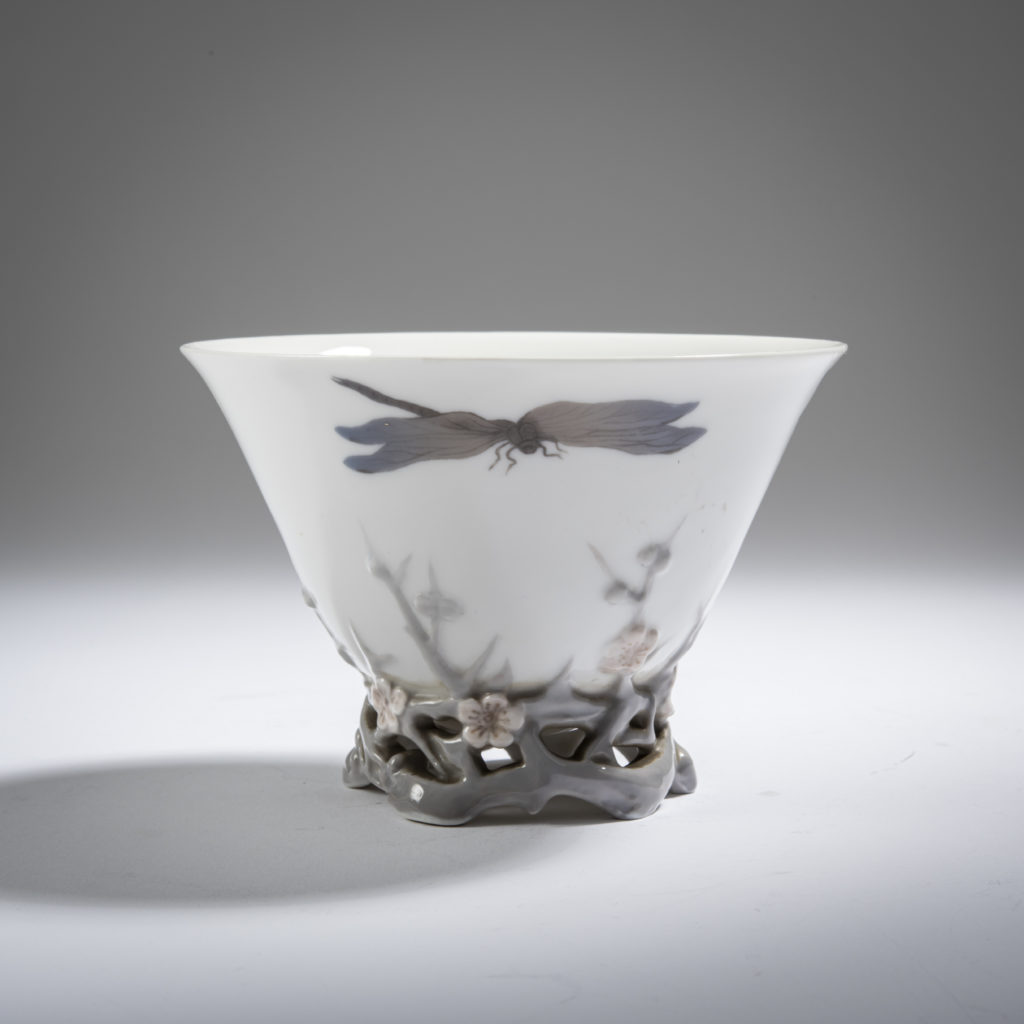 Royal Copenhagen 'Dragonflies' bowl, c. 1900